BHR's Round 1 & 2 - Review of the 2019 season openers
Queensland Raceway held the opening races of the season starting with a wet qualifying on the track configuration of the Clubman circuit which was absolutely foreign to Bayley. However, Bayley had the ability to place 4th in Qualy with slick tyres on and the top three ran wet tyres. Races came along and Bayley was patient during them and snatched a podium finish of 2nd in Race 1 which was completely raining. Sunday entailed three dry races, however, setup of the car developed oversteer for Bayley to manage and dropped from 2nd to 6th in his class for race 2 and 3. With a camera malfunction, a rear of grid penalty was applied and Bayley started the fourth race from 23rd on another brand new track to Bayley called the Sprint circuit which Bayley hadn't raced until Lap 1. Setup had improved from the crew and Bayley flew from 23rd outright up into 8th outright within metres of his major class competitors. Overall, positives were that mechanical reliability has improved, driver ability is improving more and track adaptability is evident, however, from this weekend setup is important and that has to perfectly tweaked for success.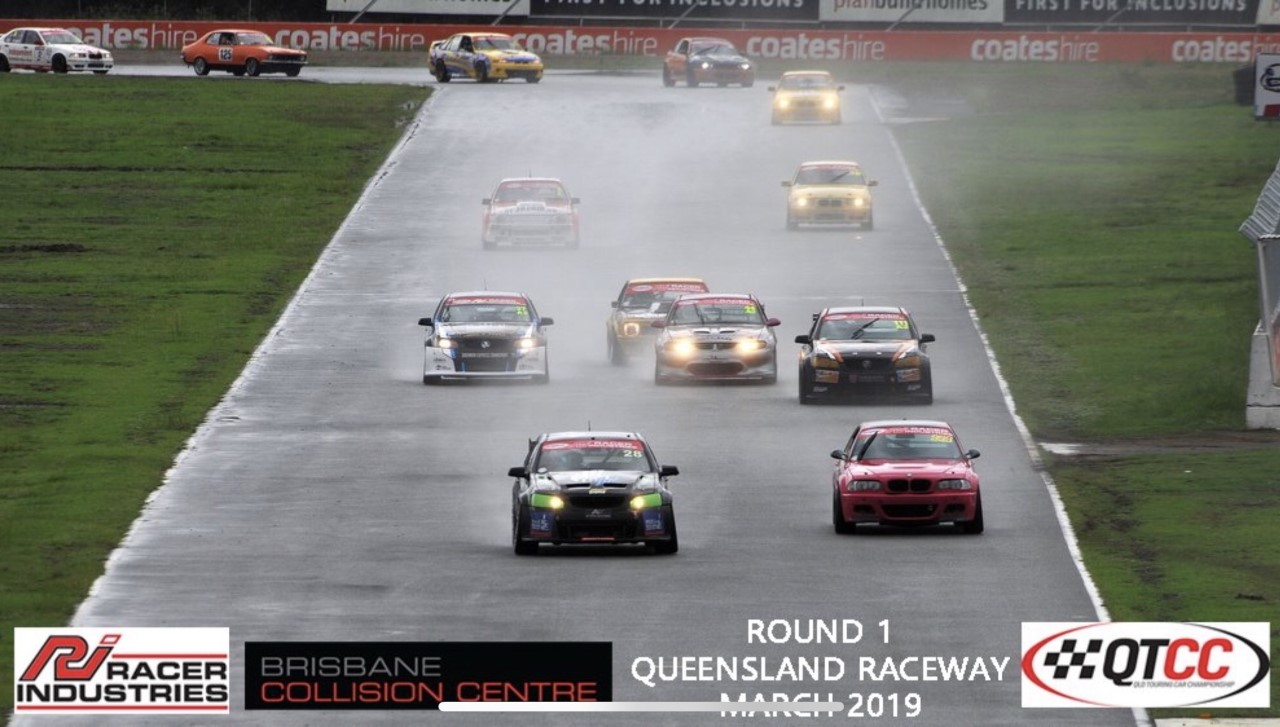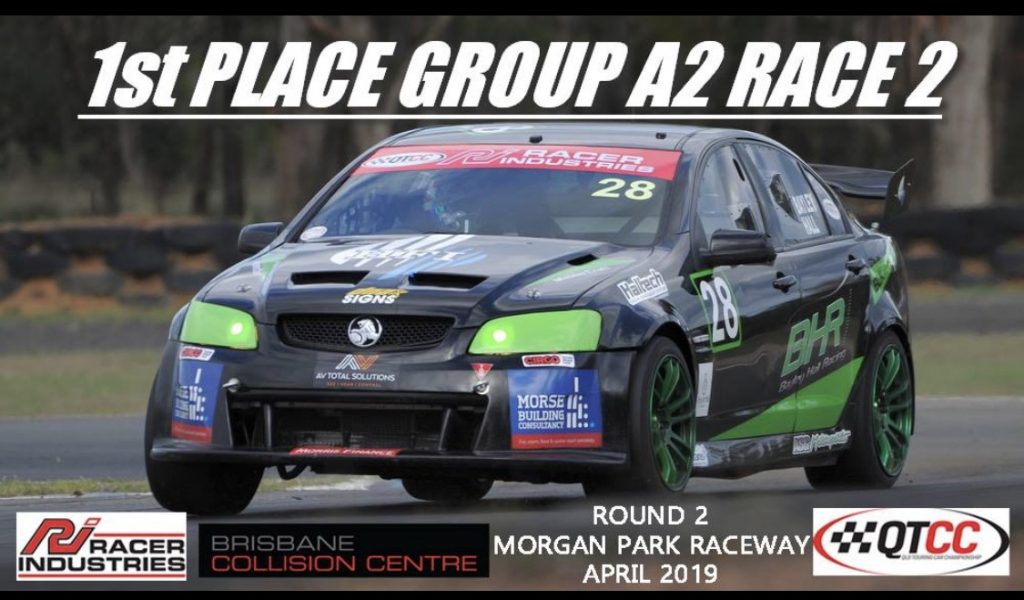 Morgan Park was the second weekend in a row that the Bayley Hall Racing crew drove in the QTCC. As a new event for QTCC and previous track knowledge was to only a handful of drivers including Bayley which developed a major advantage. This also meant no breakout times between Classes A1, A2 and B so it was a free-for-all. Qualifying was difficult with 37 classic race cars fighting for the fastest time on a track with difficulty of manoeuvring yourselves through slow traffic. However, Bayley had the speed to put the car on Pole for A2 for Race 1 and 3. Even against experienced drivers, Bayley put the car on the front row of the grid placing 2nd outright fastest lap. From here, Bayley ran a very smart race not entangling himself with any damage or A1 cars that in fact Bayley was faster than. With the biggest competition safely far behind Bayley, he coasted around filling the mirrors of an A1 car and speeding to victory for his first time in his QTCC Career. This lead to 1st place in race 2 and 3 as well, making a 3-from-3 effort. Last race of the weekend Bayley was leading with a healthy gap once again playing with A1 cars, unfortunately, the differential mechanically failed and caused a DNF (did not finish) which caused a huge points lose putting Bayley 3rd for the round in Class A2. Overall, weekend points podium was a huge success on top of the two poles and three wins which is a huge step in his career and championship fight. Onwards and upwards from here on and bring on a competitive round at the National circuit of Queensland Raceway in June.