Youngest ever driver to conquer the mountain in the Bathurst 12 Hour History.
The Bathurst 12 Hour was he best way to start 2020, which will be Bayley's biggest year of racing to date. With the added pressure of a youngster and pushing as hard as possible, the 12 Hour was a great event to be amongst some of the greatest teams and their experience with high levels of precision driving and the atmosphere an international GT Endurance GT provides. The MARC II Mustang is also the most cost effective and speedy beast to debut in this Great Race, especially for the less experience and learning the these cars provide. Our 12 Hour crew included the likes of Warren Luff, Geoff Taunton and Brad Schumacher. We had an absolute all-rounder team ready to take the mountain, Head On.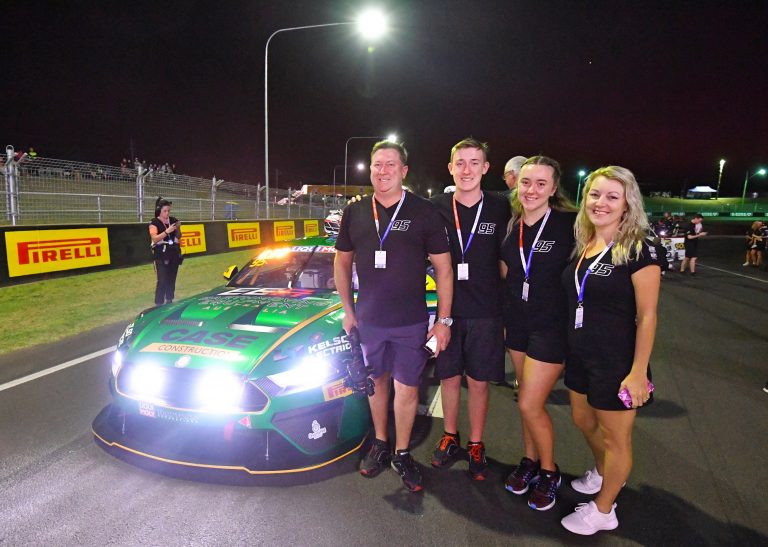 To experience the high pressures of qualifying and then the early start to Sunday was unforgettable, and the butterflies and nervousness that comes with such a significant debut made it all so worthwhile and exposed the drive and passion for motor racing. With all the team and family support, it waqs a long day to come but our MARC cars and drivers were ready to go for the drive of their life.
The Bathurst 12 Hour saw our team reach the podium step, a first Bathurst podium for Bayley and it was a "Dream come true," to be standing on a podium on debut at the Bathurst 12 Hour. An unreal experience that has opened up the door to new beginnings and new opportunities for the team and for the stepping stone of Bayley's career.
For complete results and Sport & Sedans results from 12 Hour weekend, visit the Results tab.
For more Bathurst 12 Hour event images/photos, visit the Gallery tab.