ROUND WINNER ON HOME STREETS!
ROUND WINNER!!! Oh my, I finally did it. I am stoked to finally say I am a Porsche Carrera Cup Race winner and it has made me even hungrier now to make sure I keep up this consistency in the final round of this year and into the future.
To additionally get this maiden race win on my home streets was just as exciting as the win itself. To have all my family, long-term supporters and friends around the track to see me achieve this was also a very amazing feeling.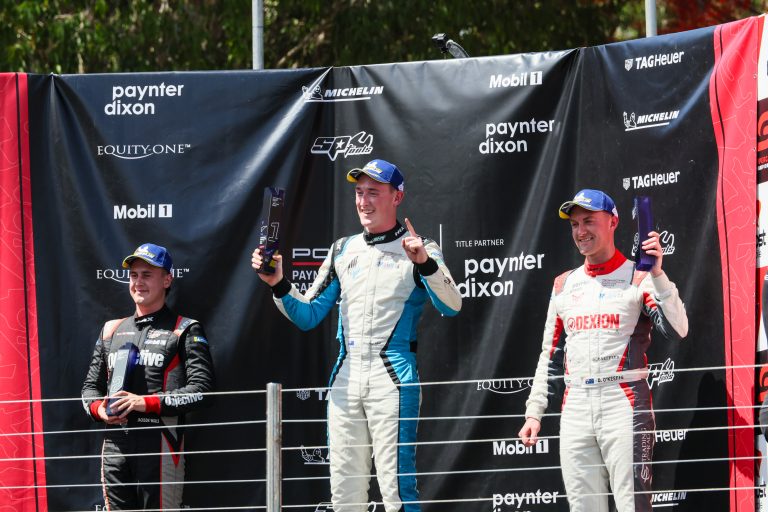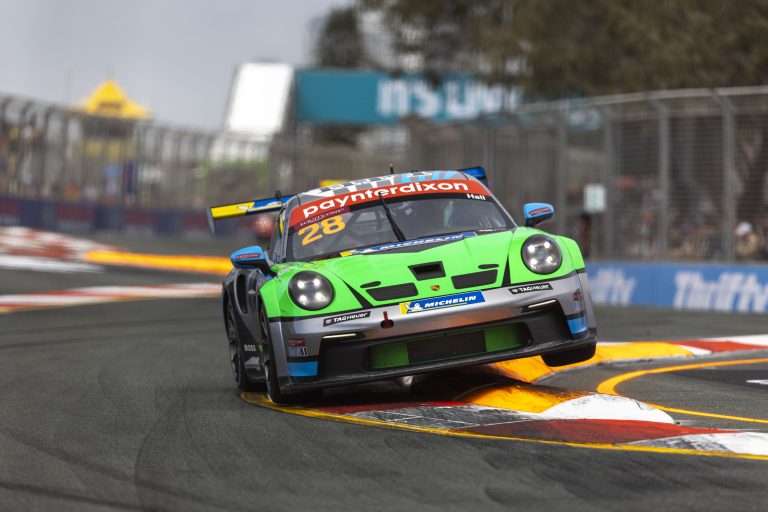 The race weekend itself was a great event. The crowd attendance surpassed 200,000 people for the three days which is one of the largest crowds in previous 10 years. The practice session went well considering it is only my second time at the Gold Coast track and I had to adapt back to the non-ABS 992 cup car and I finished only a few tenths of P1 in the dry. In the wet session of Practice 2 I tried plenty of different driving techniques and was enjoying the challenge of a wet and tight track.
Qualifying was a matter of who could get a laptime in without triggering a kerb strike. After a mid session red flag we had 4 minutes to make a lap count and I put it P5 by the end of the session which was encouraging. Last time I qualified 5th I went on to achieve my very first podium.
Then in the first race there were 3 safety cars in the race and we only got to race 3 green laps but the strength of the car was even more encouraging. So then we went into Race 2 with a few changes to be made and pace to burn in the endurance cup race. I made 2 great moves which got me to 2nd place and at the same time the leader made a mistake handing him a 5 second penalty. I inherited the win as the track went to a red flag due to a big crash on the back chicane. So I took out the Endurance race win and earnt myself Pole Position for Race 3. 
Race 3 was my proudest moment where I managed the race pace from Lights to Flag with minimal mistakes and held a solid 1.3 second gap over the line and getting a 1 – 2 finish for McElrea racing which hasn't been achieved in a while.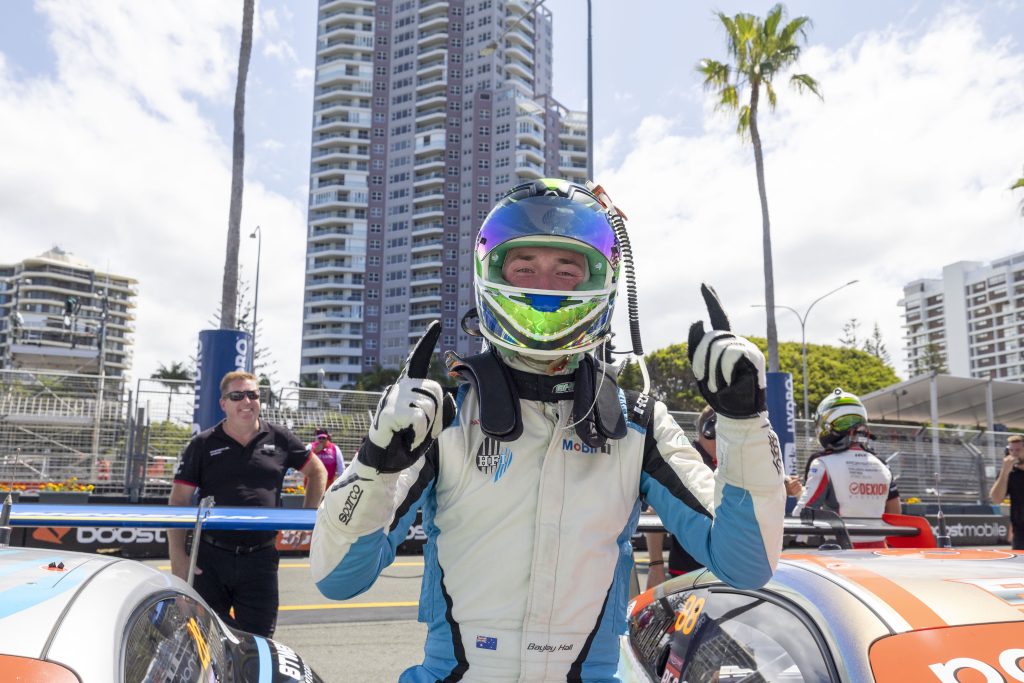 Now I begin my preparations for the Adelaide 500 starting the 23rd of November, which is a track I have never even witnessed before let alone driven on, so I can't wait to get down there and learn as much as I can. Send me an email on bayley@bayleyhallracing.com.au if you would like to be kept up to date with the travels.
I have my family and supporters to thank for their efforts in getting me to where I am today. Thank you very much to my supporters HFI, Couper Constructions, 8Twelve Wheels, GAP Solutions and Excavation Equipment and McElrea Racing for helping me on this journey and keeping my wheels turning.