Bayley's exceptional GT-1 Australia debut at Sydney Motorsport Park
At Sydeny Motorsport Park, Bayley debuted in the GT-1 Australia championship competing in his most recent addition, Marc I Ford Focus. It was unbelievable feit starting a new category at an unfamiliar race track. However, Bayley listened and learned and put his talent to the test which above all expectations came out on the second step taking 2nd in class only 5 short points behind first. 
Reaching speeds of 255kph down to turn 1 of SMP was an outstanding spectacle. Then apex speed through turn 1 at 202kph consistently makes for a thrilling ride. Hitting these speeds consistently for an hour non-stop was another new challenge to Bayley, keeping consistent and focused for the entire race. This was all very positive learning curve as tyre degradation and pitstop strategies mixed up the field and driving styles to make it to the end. It was unbelievable to finish on the podium of both races and get an overall podium.
Huge thanks to the GJ Motorsport family and all the family support and followers support for their encouragments and hope to keep the success in this new category as well as getting prepared before the Bathusrt 1000 support. For full results list, visit the Racing tab under the GT-1 Australia heading.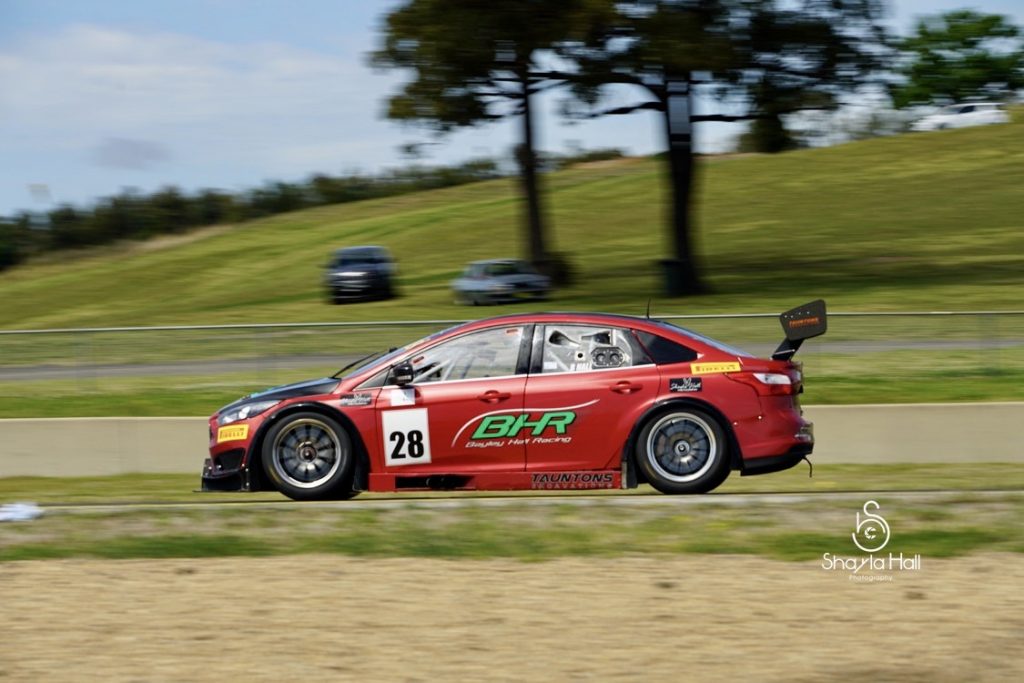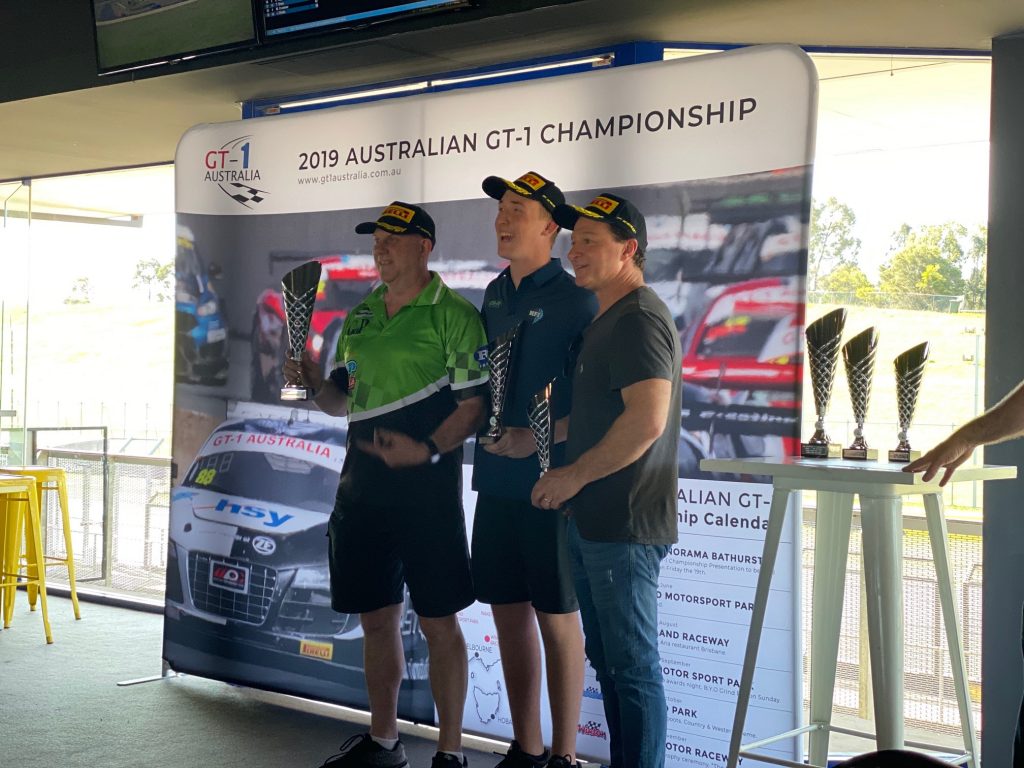 Round 3 of the GT-1 Australia Championship, at Sydney Motorsport Park Bayley achieved 2nd in class.