Round 1 – Australian Formula One Grand Prix
With another record crowd and my second time at this track, it was set to be a massive weekend. We only get a single practice session around this circuit and it was great to be on the front foot with some previous knowledge. Then We went straight into qualifying where I improved on last year and qualified 10th.
Race 1 I had a great start and made 2 spots by Turn 1, however the race was cancelled due to pro-am drivers have a nasty crash.
Race 2 & 3 I finished 8th, matching my best results ever and in two completely different conditions with Race 2 being a completely wet race, after a lap one incident losing me spots, I was still able to push forward which is a massive gain.
Overall it was my best result yet with a 8th for the round giving me a massive confidence boost into the start of the new year.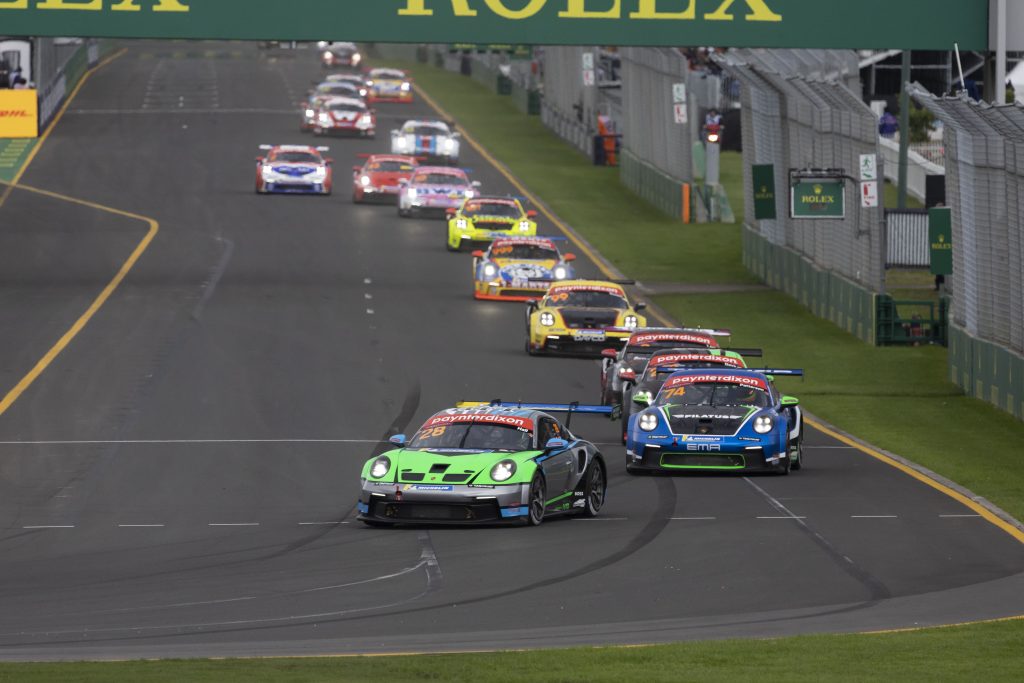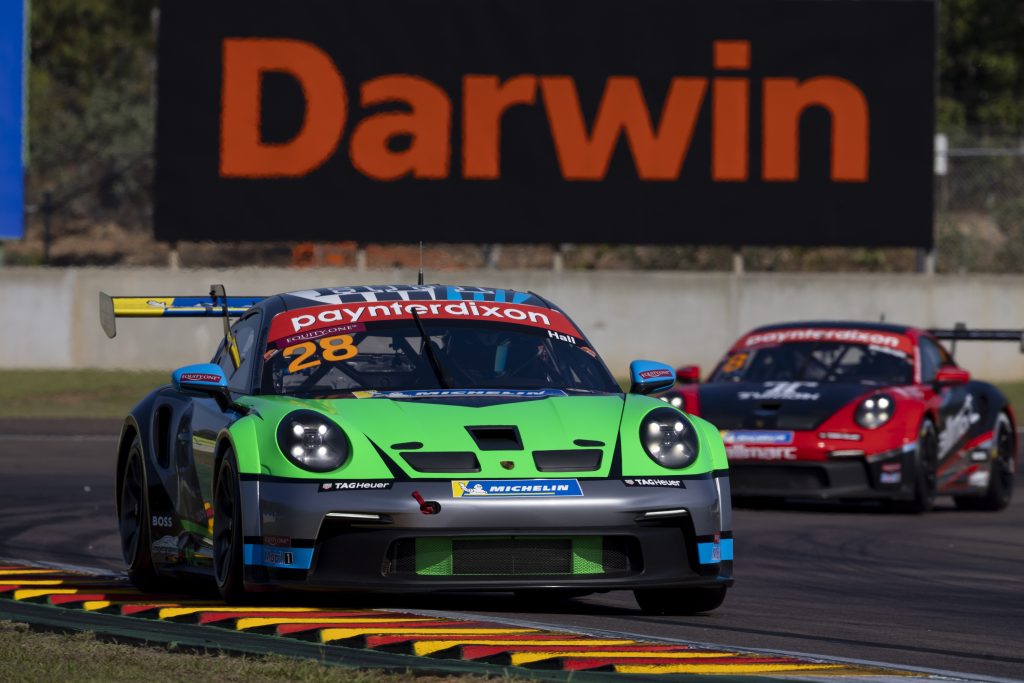 Round 2 – Hidden Valley Raceway (Darwin)
Coming off a strong first round, it was time to use our testing knowledge to piece together another solid weekend. However, it didn't quite pan out that well.
Conditions play a big roll in performance of these cars and the team and I misread the conditions and qualified 7th which was only 0.2 of a second off pole.
Then bad went to worse when I gave it a crack around the outside of the hairpin turn 6 as the inside line was filling quickly, and my inexperience cost me a good weekend spraying it into the grass.
That's all she wrote as I fought back from 18th – 10th across the 3 races. Setting a lap record along the way which proved that the pace was in my hand.
Round 3 – Townsville Street Circuit
It was time to put it all together, the pace seen in Darwin and the race craft seen in Melbourne, I was determined to use the tight and committed nature of Townsville to my advantage.
In qualifying I proved that by going 0.04 seconds off pole position and having my best ever qualifying of position 3. This was mega.
Then my luck was against me with another driver causing an unavoidable accident as I was next inline to the scene only metres behind the crash.
This setup a long 2 final races for me to fight back to the front with the strong pace I had. Race 2 saw me fight from 16th to 8th which still matched my best ever finish, so that was a massive effort to make 8 spots on a street circuit.
Race 3 was solid but some damage made for a long afternoon with water leaking from the radiator in front of my working front tyre. P12 finished my weekend off.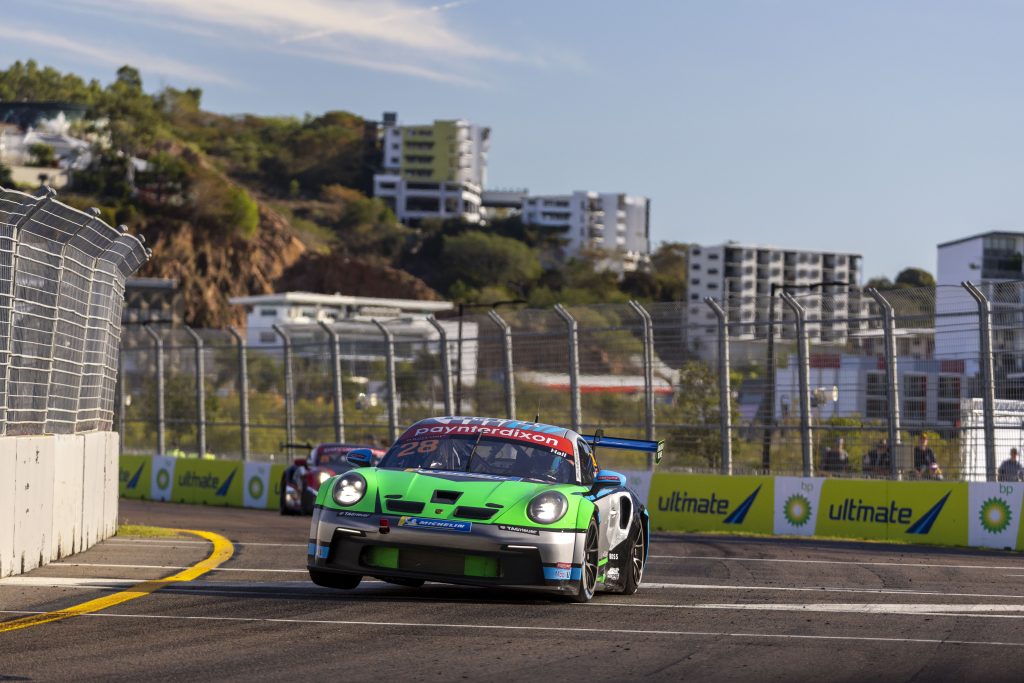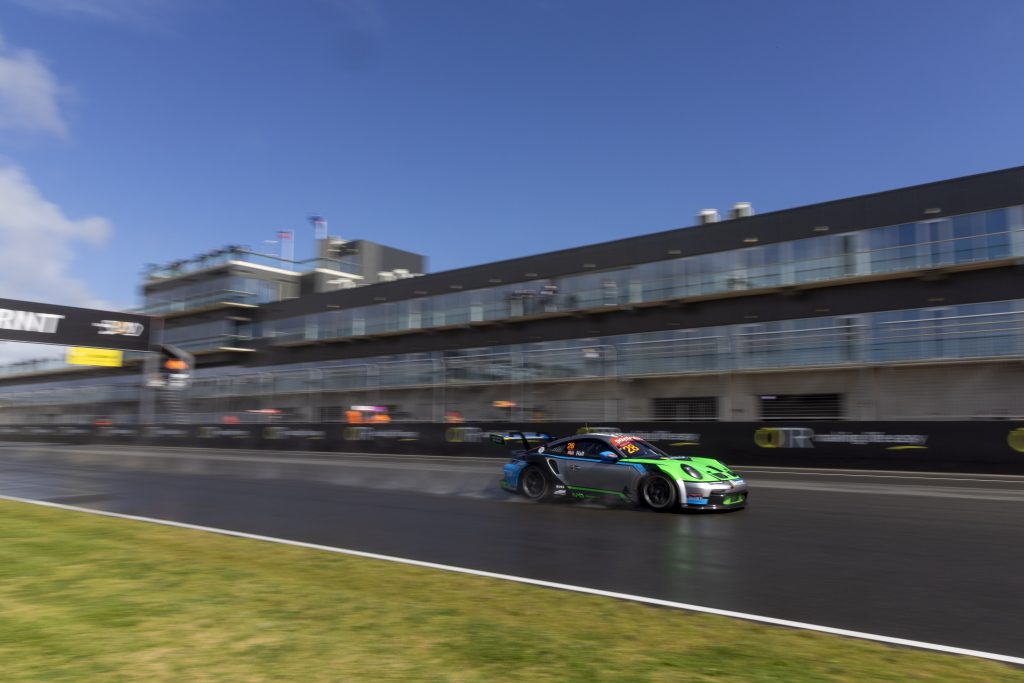 Round 4 – The Bend Motorsport Park (Adelaide)
After testing just over a week before the event, the Team and I had gathered plenty of information to make an educated gamble leading into qualifying.
I had got the job done and qualified P5 this weekend which is a very solid outing for a 3rd row start.
This was a second opportunity to fight the front runners and cement myself for the fourth time now that I belong in the top 8. Race 1 was very solid and I was able to manage a 6th position finish which is my best result so far in my career.
All I had to do was use my pace to pull away from behind and manage the gap to the cars in front as the aerowash was very significant and made it difficult to pass. I then finished 7th in race 2 which I thought was a good result.
It was then down to the final race to pull together a complete weekend and it finally happenned. I made a rocket start and found myself position 5 into turn 1 and that's how it finished. Then that also meant I finished 5th for the round which are both my best results ever. Super proud to get over many hurdles that lead to getting my best result.
With a taste of success, it's time to use this momentum to attack the last 4 rounds and make the most of every lap that I can to move myself into the Top 5 in the championship.