Townsville Round 4 Preview
Round 4 Already. Time is certainly going fast when you're having fun. And this weekend will be full of it. We are trading the short and fast concept of Hidden Valley in the NT, for the short and sharp concrete jungle of the Reid park Circuit. In the heart of the Townsville City, the Townsville 500 is always a great weekend.
30 Porsches battling around within the concrete walls and bouncing two-wheels over the kerbs will make for a weekend of great learning and adaptability. Street circuits, obviously public everyday roads, get used so frequently, that our tyres react to the surface grip. So progressively over the weekend the track changes rapidly with more or less grip, dusty and rubber debris builds up immensely as this track effectively acts as sandpaper against the tyres. So that tells us many stories. The headliner is, 'Qualifying is KEY.' Wherever you qualify is a close indication of where you will place for the weekend. 
With 30 cars all identical specs, there is little advantage over other cars so car and track experience proves critical. Luckily enough, I have raced in Townsville in 20′ and 21′ for the Townsville TinTops, so I have a decent amount of track time to get us up to speed quicker than expected. It is a track that rewards commitment in the back half of the lap with Kerb Usage, Commitment over the Railroad section and two critical brake zones. But also rewards pin point accuracy, the first sector is a series of two 2nd gear corners with difficult exits, so there is plenty of time to be gained or lost in these two simple but difficult corners. 
Keep an eye out for the #28 Porsche through Fox 506, Kayo Sports and Channel 7 this weekend. Additionally, check out my socials through this link below so you can also see what times we are on track.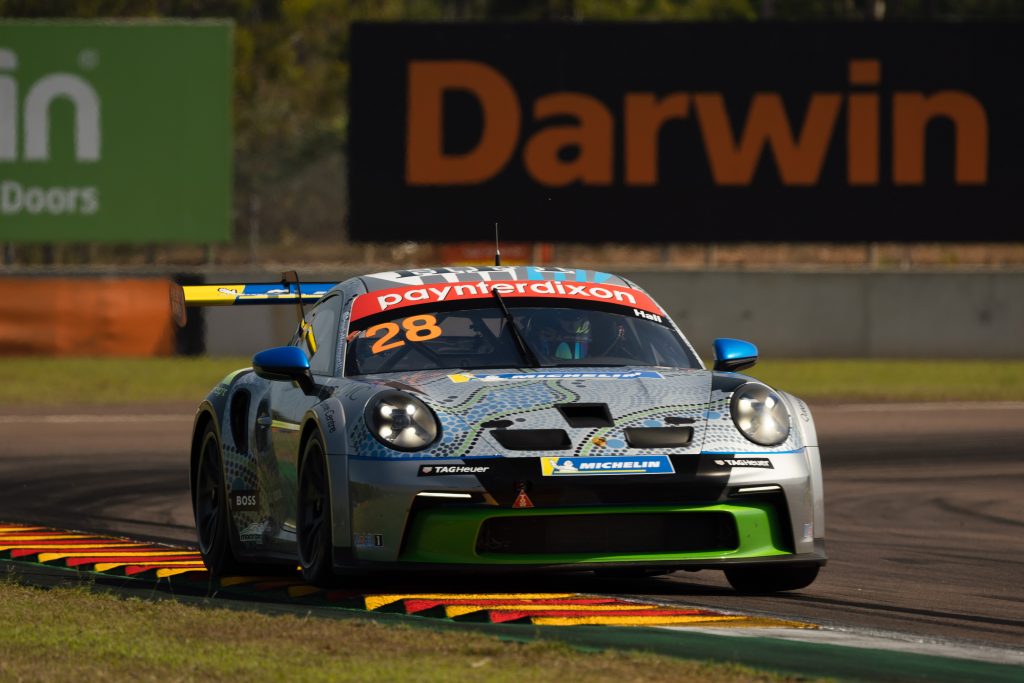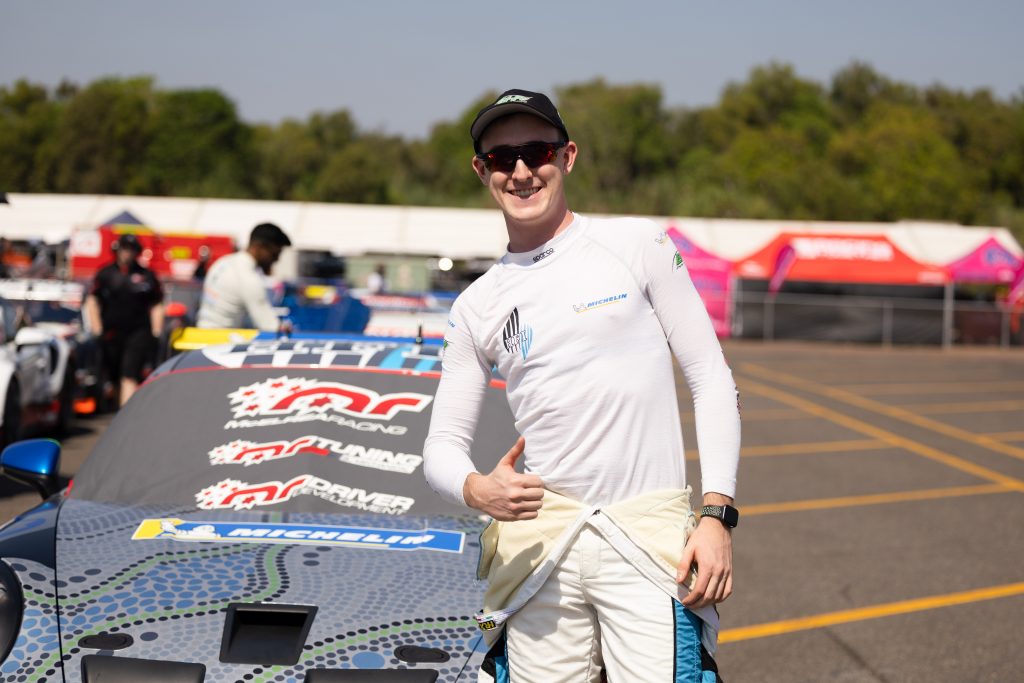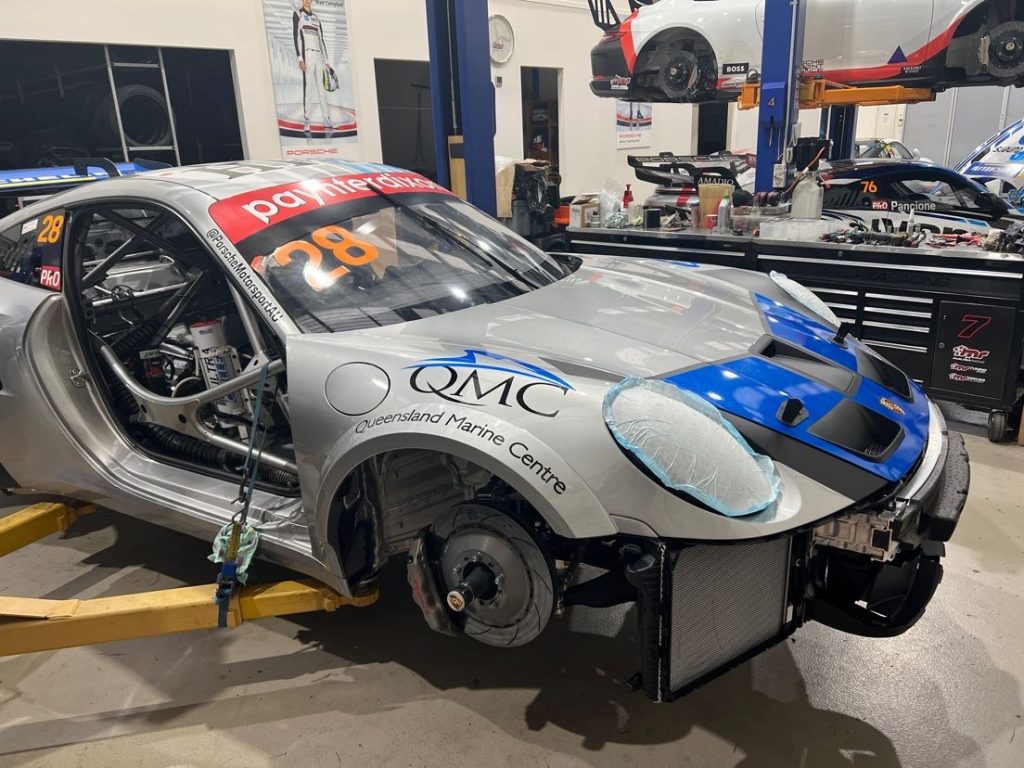 Additionally, the team at McElrea have worked endlessly to get the #28 Porsche back to it's best form after an unfortunate crash in Race 2 of Darwin. Since qualifying in the top ten and finishing race 1 in the top ten, we went onto race 2 with strength. Making two positions through Turn 1 put me in an awkward position with a driver ahead grabbing a kerb at T3 which is a 200kph chicane. He then moved across the track and with me avoiding contact I used the T4 kerb, but the car had an unexpected response and sent the car across the track and into the fence. It completely destroyed all components in the front of the car and was unfixable for Race 3. So luckily enough, the guys at McElrea were able to source all the parts required and worked straight away on it. The car put back together last Friday and in the truck on it's way to Townsville today, Monday 4th. Unbelievable effort and couldn't be out there without them. Check out this progress.
Bring on Townsville!
Bayley Hall