International Porsche Carrera Cup Campaign Update
What a crazy few months it has been. Between competing in Australian Porsche Carrera Cup rounds, I have also been testing and racing in the United States as part of their final 2 rounds of the Porsche Deluxe North America Carrera Cup Championship. This includes the Rennsport Reunion 7 event held at Laguna Seca Raceway in late September and the support category at the US Formula One Grand Prix in Austin, Texas.
These are two massive events on the Carrera Cup calendar and I have my family and the McElrea racing team to thank for making this opportunity come alive. We were also greeted by 8Twelve Wheels who came onboard as the naming rights sponsor for these two rounds as they begin their exposure of their bespoke racing wheels company.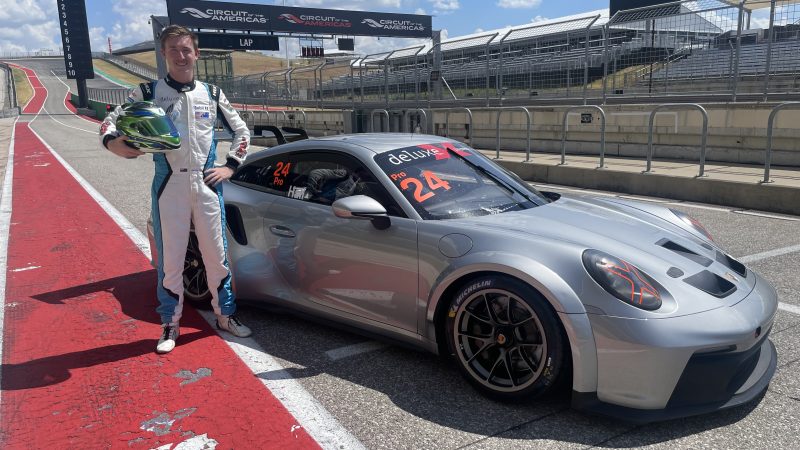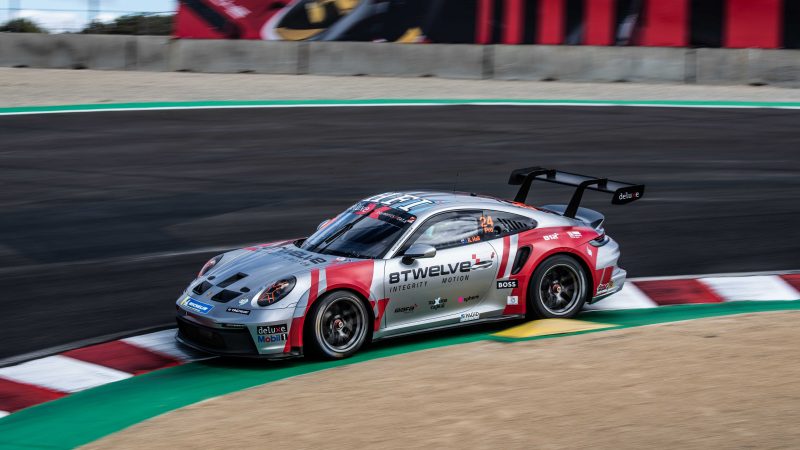 Round 7 of the Porsche Carrera Cup North America Championship has already been run and done and it was an amazing event to be apart of. I raced as the main series for the Rennsport Reunion 7 event which hosted over 100,000 spectators who are all the biggest Porsche fans from across the world as I met fellow Australians and many many more nationalities. 
It was also the first event off the back of my Podium finish at Sandown and the weekend before I had to compete at the Bathurst 1000, so I knew there was plenty to be learnt and to soak up the immense amount of seat time as possible. The event was unreal and the car collections that enthusiasts took to the track was amazing as 50% of the cars have never existed in Australia. It was very special and we were there to put on a show which we certainly did.
The US 992 Cup Car are the only Carrera Cup to participate with the use of ABS (Anti-Lock Braking System) and it changes the dynamics of the car quite severely and requires an unique approach to driving. However, after 4 days worth of testing and now a race weekend under my belt, I have been able to understand the car and setup well, learn 2 brand new but absolutely iconic race tracks and understanding the competition much better. Laguna Seca was a very cool track and was even more fun to race on. After the two 45 minute races I finished up P7 and P12 moving forward 2 places each race and having hard fought battles for many laps. A top ten on debut was encouraging and me and the team have identified the room for improvement which is to come next week at the F1 Grand Prix circuit in Austin, Texas where we had a very promising test day.
I look forward to informing you on the success in Texas, thank you very much to my supporters 8Twelve Wheels, HFI, Couper Constructions, GAP Solutions and Excavation Equipment and McElrea Racing for helping me on this journey.